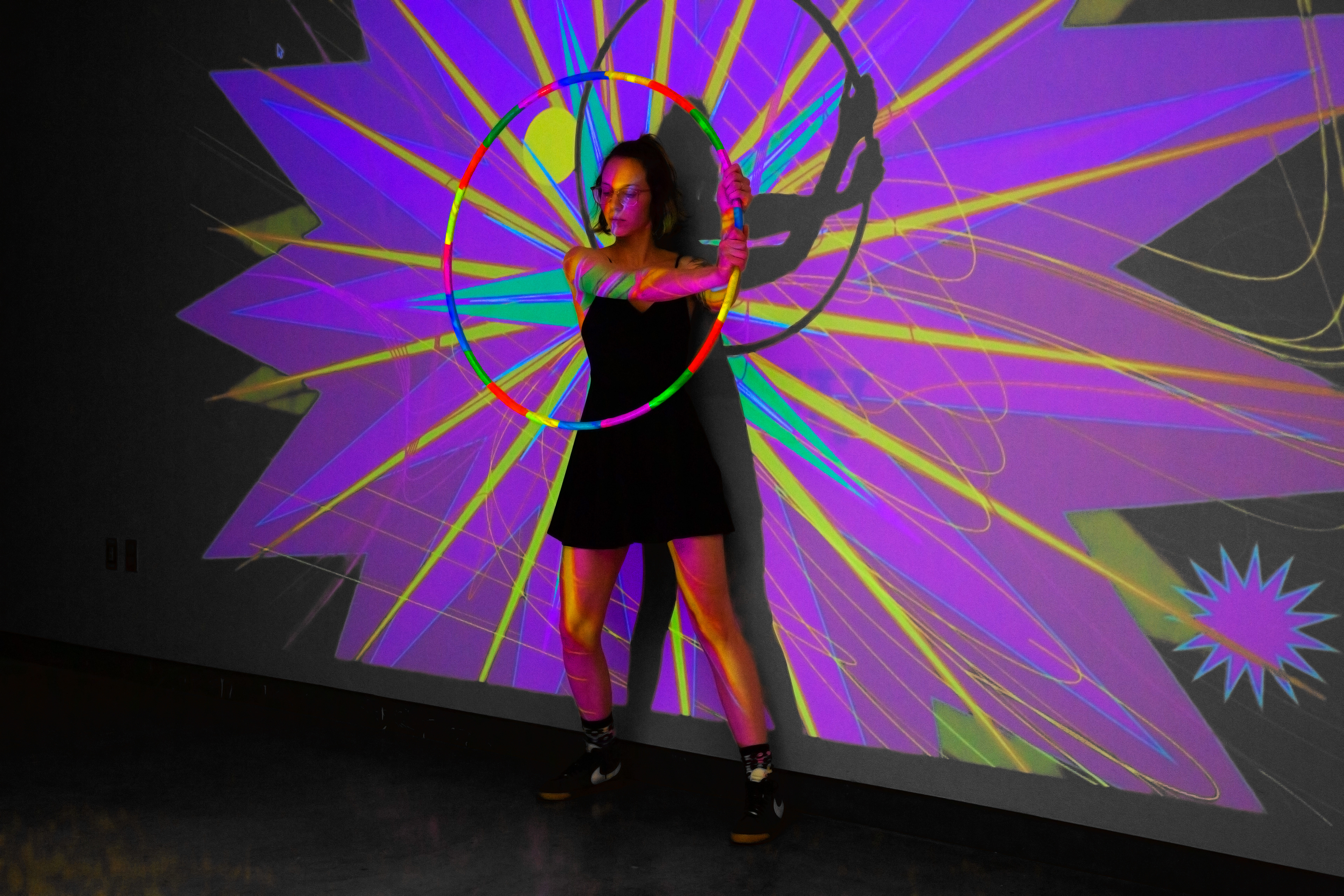 Hello!
My name is McKenna, and I'm an Assistant Professor and the Division Head of the MFA Design + MFA Illustration programs in The School of Design at the University of Central Oklahoma, and an award-winning Graphic Designer. I received my MFA in Graphic Design from Maryland Institute College of Art and graduated Magna Cum Laude from the University of Central Oklahoma with a Bachelor of Fine Arts in Graphic Design, where I then worked professionally as a Graphic Designer for the Department before attending graduate school. My current work explores the idea of what it means to have a flow-based design practice; I began this research and work with my MFA thesis by combining hooping, a flow art, and graphic design. It is important to me that through my work, I consistently strive for experimentation and play so that I may grow and evolve as much as possible, not only in design, but also in the self.
I recently began my full-time higher education teaching career. At UCO, I teach all levels in a variety of classes such as Design Foundations 2, Computer Graphics 1, Graphic Design 1, and Graphic Design Practice. I also co-teach and am the Creative Director for our on-campus design studios, Clocktower and Inktank.
Oh, and I have two furry kids – Uno the mini dachshund and Samafuss the bassador!